Overview
ISKCON Radha Krishna temple is located on Kodhwa Katraj Road. This temple is also known as ISKON New Vedic Cultural Center (NVCC).
The entire temple complex is beautifully built and feast to eyes. The idols of Radha Krishna, Balaji, and other Gods are spectacular. There is an amazing environment during aarti. If possible visit during Janamasthmi. I visited this temple multiple times, generally in the evening. We were able to catch evening aarti couple of times.
There is a gift shop in the temple complex. It has quality products at reasonable prices. There is a nicely maintained garden with kids play area, where you can spend your time. Though the kids play area is small, but its good to keep your kids engaged. There is a cafeteria just adjacent to temple campus where you can get nice food with lots of variety. At Govinda's Restaurant, you can enjoy thali, which is of great taste and in the cafeteria, you can enjoy bakery items, Chinese food, Punjabi foods, snacks, pav bhaji and more.
Two wheeler parking is near the temple but four wheeler Parking is a little far. You may get parking near the temple if you are lucky, but be prepared to walk around 200 – 500 meters if you have to park your vehicle far from the temple.
[sc name="in-article-ad"]
Temple Timings:
There are 2 temples within the campus: Radha Krishna Temple and Balaji Temple. Timings for both temples are as below:
Sri Sri Radha Vrindavanchandra temple darshan timings:
04:30 am – 05:00 am
07:15 am – 08:00 am
08:30 am – 11:55 am
12:30 pm – 01:15 pm
04:30 pm – 06.30 pm
07:00 pm – 08:00 pm
08:30 pm – 08:45 pm
Sri Balaji temple darshan timings:
05:00 am – 05:30 am
07:30 am – 08:15 am
08:45 am – 12:00 noon
12:45 pm – 01:15 pm
04:30 pm – 06.45 pm
07:15 pm – 08:00 pm
08:45 pm – 09:00 pm
Both Shri Shri Radha Vrindavanchandra and Balaji Darshan will remain closed from 1:15 PM – 4:30 PM & 9:00 PM – 4:30 AM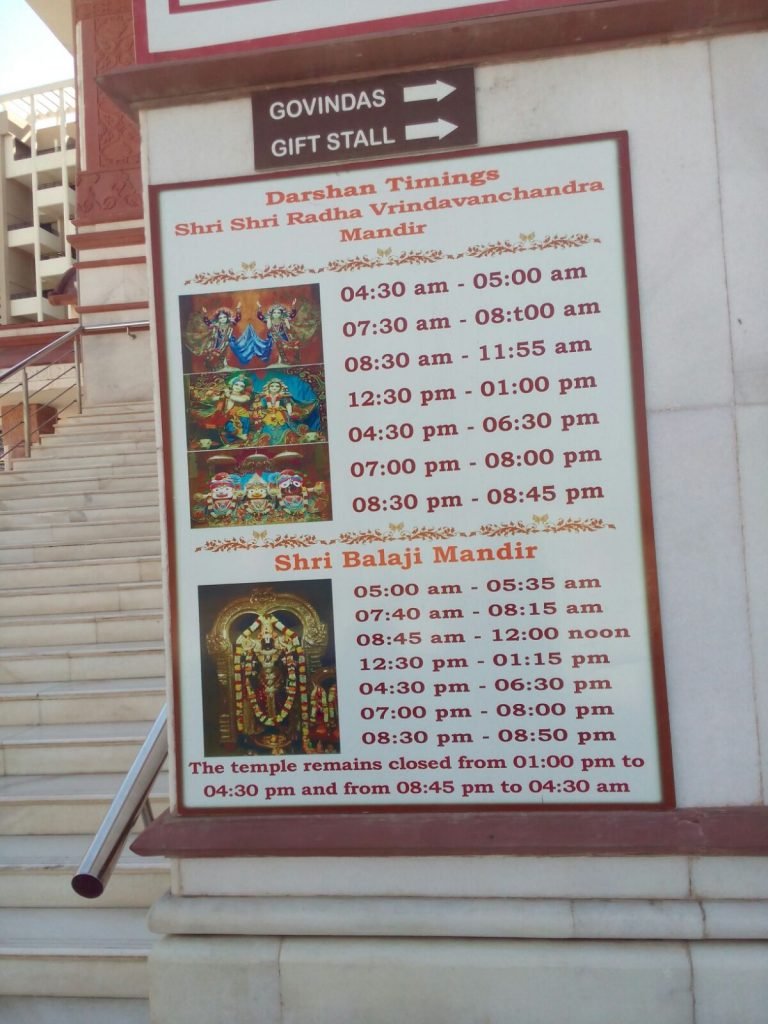 [sc name="in-article-ad"]
Address:
ISKCON NVCC Temple
New Vedic Cultural Center
Katraj-Kondwa Bypass,
Pune.
Mob. No. +91 8411 8450 00 (Life Patrons can also call on this number.)
Email: nvcc@iskconpune.in
Website: http://www.iskconpune.com
[sc name="in-article-ad"]
Gallery
I am purposefully not posting images of idols and inner temple.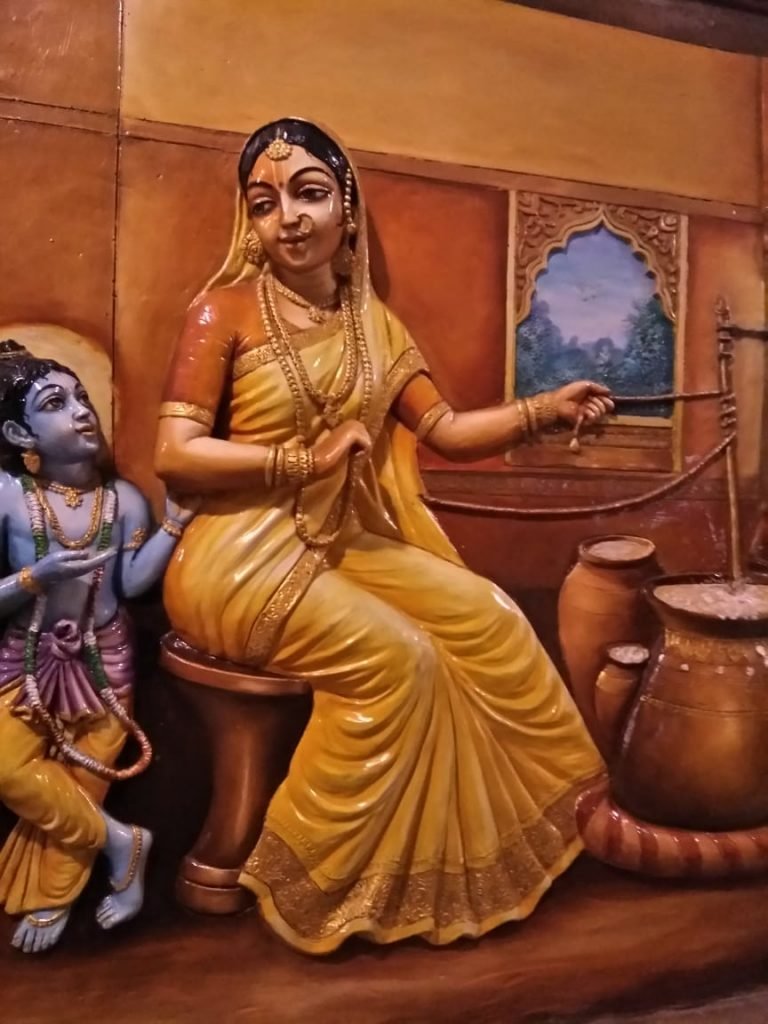 [sc name="in-article-ad"]