Chinchoti Waterfalls is located on Mumbai Ahmedabad Highway, between Juchandra Village and Vasai. You will have to cross the Kaman Village to reach Chinchoti waterfalls. This waterfall comes alive during monsoon season. This is one of the favorite spots for one day picnic and trekking around Mumbai and Thane. The main attraction of this place is a number of small waterfalls along with a couple of big waterfalls with pure water surrounded by dense forest and lush greenery. You can occasionally witness wild cats in the forest (it's rare).
[sc name="in-article-ad"]
Personal Experience
I visited this place with my friends on August 15. We were around 16 in the group. We started our journey from Naigaon East by taking auto rickshaw till Chinchoti, of course, we were in different rickshaws ;). We were carrying our own home made food, snacks, water bottles, raincoats, fruits and camera (how can we miss camera 🙂 )
After reaching Chinchoti, we picked one local person to guide us till the Waterfall, They charged us Rs. 200 for that. We gave some instructions for our trekking and then we started the trekking by following him. Soon there was the sound of the waterfalls from all around the jungle. It was mesmerizing. After trekking for around one and half hour we reached our destination. We enjoyed there, Played in water, had our snacks and food. rested there for around 4 hours and then started our journey back to Chinchoti.
[sc name="in-article-ad"]
How To Reach Chinchoti Dhabdhaba (Chinchoti Waterfalls)
Well If you are not from Mumbai or Thane, you will have to reach Mumbai first. Nearest Airport is Chatrapati Shivaji Terminus, well connected with almost all cities. And Nearest station will be Dadar, Thane, CST if you are coming from Main Lines.
The Nearest railway station on local track is Naigaon (Between Bhayander and Vasai) on the western line. Although you can also start your trip from Vasai Station and Bhiwandi. You have to reach Kaman Village, also known as Choinchoti.
How to get there from Naigaon Station:
Naigaon Station is on Western Railway, between Bhayander and Vasai
Get Down at Naigaon Station
Walk towards East till you reach rickshaw Stand of Naigaon East
Tell Rickshaw wallah to take you to Chinchoti Naka or Chinchoti Waterfalls (Charge is around Rs 15 – 20 per person)
He will drop you at a junction on Bombay – Gujarat – Ahmedabad Highway.
Walk towards Kaman Village after crossing the bridge and follow the narrow jungle path.
You can also take a guide from any villagers, they may charge you some bucks.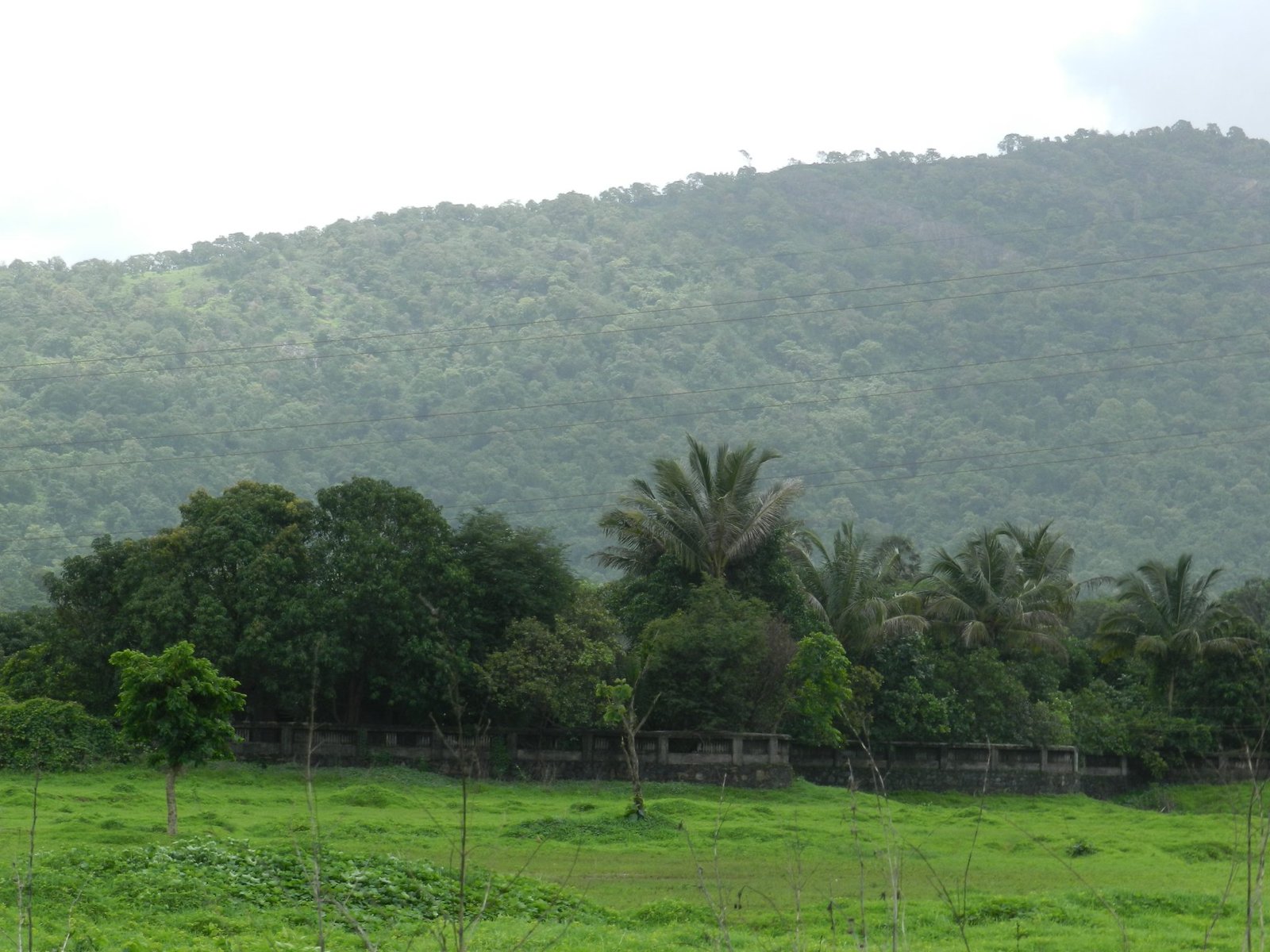 [sc name="in-article-ad"]
Where to Stay
You need to find stay option only if you not from Mumbai or around Mumbai. There is no resorts or hotels near the waterfall,  however, you can find good resorts on the highway to stay.
Languages Spoken
Marathi, Hindi, English
What to Do
If you are first-time visitor, you can take a guide from village, you can knock any door and they will guide you, be prepared they will charge you something may be around Rs. 100-200
Always visit this place in the group, and stay in the group.
Cover your full Body and have some mosquito gel  (Jungle is full of mosquitoes).
Some portions of the waterfall are very Deep, so don't Jump, unless you know swimming.
What to Avoid
Do not visit this place in rainy day
Do not stay there if Heavy Rain starts and after 06:00 PM
[sc name="in-article-ad"]
Best Time to Visit
The best time to go to Chinchoti is during monsoon months when the falls are in full flow. From July to September is good in general, you can also visit this place in all season, this remains green and lush in every season. Be careful during heavy rainfalls as this may block the pathways.
Recommended Clothing During Visit
Light and Full Sleeves
Good Pair of Shoes
Rain Coat
Major Attractions
Small and Big Waterfalls
Variety of Crabs on the way
Recommendations
Do Carry Ample drinking water, if possible energy drinks.
Do Carry Eatables. ( You won't get eatables near waterfalls)
Do Carry Torch
Do Carry Camera (Of Course)
Do Carry First Aid Box
Carry a Stick (You can have that from jungle itself)
Important Notes
Be with your friends and family during the entire Treaking,
Gallery
Some Pictures that was taken on the way and at our destination.
[sc name="in-article-ad"]